Used Car Dealer In Upland, California
At Genesis Auto Service and Sales Inc., our goal is to always exceed your expectations. From the moment you walk into our store, where the latest models are available, we look forward to helping you find a used car you love. When a vehicle arrives at our dealership, we do our best to ensure that it is in the best possible condition for our customers. We will repair the car and price it at fair market value. Our unique pricing philosophy means you don't have to waste time negotiating these cars for the lowest possible price. By doing business this way, we can focus on your needs and help you finance a car or truck that best meets those needs. Talk to an auto sales professional about what you're looking for, or browse our used car inventory to find one that's right for you.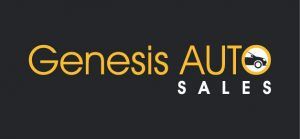 Shop Used Cars With Genesis Auto Service and Sales Upland, CA
Genesis Auto Service and Sales, Inc. is the store to visit if you're looking for the best used cars and a great variety when you're looking for luxury cars in the Upland, CA area. The experienced and friendly staff at Genesis Auto Service and Sales will assist you in finding the vehicle, truck, or SUV that is the best fit for you. Visit Genesis Auto Sales in Upland, CA, the best pick for auto dealerships, when you're looking for top used cars like SUVs, sedans, hatchbacks, and pickup trucks.
We appreciate you choosing Genesis Auto Service and Sales Car Dealer in Upland, CA!
Find The Right Used Car For You In Upland, CA

Genesis Auto Service and Sales, Inc is the best place to look at a wide range of used cars in the Upland, CA area to locate the used car you're looking for. We provide a selection of used vehicles and trucks in addition to those from other well-known brands. Visit our most recent used inventory online or call us at (951) 723-8742 If you have special inquiries about the vehicles, use our online car finder form. Just send the details of your dream car and we will reach you. At our Genesis Auto dealership, we regularly receive a new shipment of used vehicles, so be sure to ask about any exciting new arrivals. Come see us when you're prepared to have a test drive. We are a used car dealership in Upland, CA proudly serving the surrounding areas.
Used Car Loans Near Upland, CA
On our website, we provide a number of useful resources to assist you in beginning the process of buying a used car, but our online finance application is the most useful. Before you sit down in front of us, we can start the process with our financial choices by using this simple form. Simply complete the form, and we'll do the rest. We will work with the banks based on your information to get you into your dream car as soon as possible. The tool may help you decide the best car price that works for you, which is another wonderful technique to help you minimize your options.
We'll work with you to get you behind the wheel of the car you want, whether you have good credit, no credit, or even bad credit. We wish to assist you if your credit history has been a difficult hand to play. We can find a solution that works for you and can assist in getting your credit back on track thanks to our solid relationships with our clients.
Our company is in the business of offering second possibilities.
Contact Genesis Auto Sales a Car Dealer Near Upland, CA
Genesis Auto Service and Sales Inc can easily be contacted through our online contact form or by phone at (951) 723-8742. Or come visit us in person. Our showroom is conveniently located at 517 N Mountain Ave Ste 204 Upland, CA, and is always happy to discuss used vehicles and answer any questions you may have.