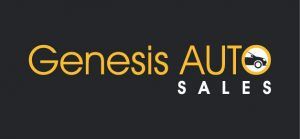 Used Car Dealer In Upland, California
At Genesis Auto Service and Sales Inc., our goal is to always exceed your expectations. From the moment you walk into our store, where the latest models are available, we look forward to helping you find a used car you love.
When a vehicle arrives at our dealership, we do our best to ensure that it is in the best possible condition for our customers. We will repair the car and price it at fair market value. Our unique pricing philosophy means you don't have to waste time negotiating these cars for the lowest possible price. By doing business this way, we can focus on your needs and help you finance a car or truck that best meets those needs. Talk to an auto sales professional about what you're looking for, or browse our used car inventory to find one that's right for you.
Genesis Auto Service and Sales Inc can easily be contacted online or by phone. Or come visit us in person. Our showroom is conveniently located at 517 N Mountain Ave Ste 204 Upland, CA, and is always happy to discuss used vehicles and answer any questions you may have.